Peters, Rubin & Sheffield
This was our second web design for these veteran Atlanta criminal defense lawyers—specializing in sex crime and child abuse defense—and they had some specific goals they wanted to achieve beyond updating the look of the website. Most importantly, they wanted visitors to immediately know who they are and what they do. As you can see below, this was accomplished by listing their key practice areas in a prominent position on every page. This image also illustrates the responsive web design, showing how the page layout adjusts to different screen sizes, keeping these practice areas in focus.
They also wanted to showcase some of the more important awards and recognitions they have received. Having defended high profile cases, published books, taught classes and given lectures, they are recognized internationally as experts in their field and it is important to get that across to visitors.
Who knows what kinds of devices we'll be using ten years from now? For now, we only know that the trends show an increasing dependence on mobile devices.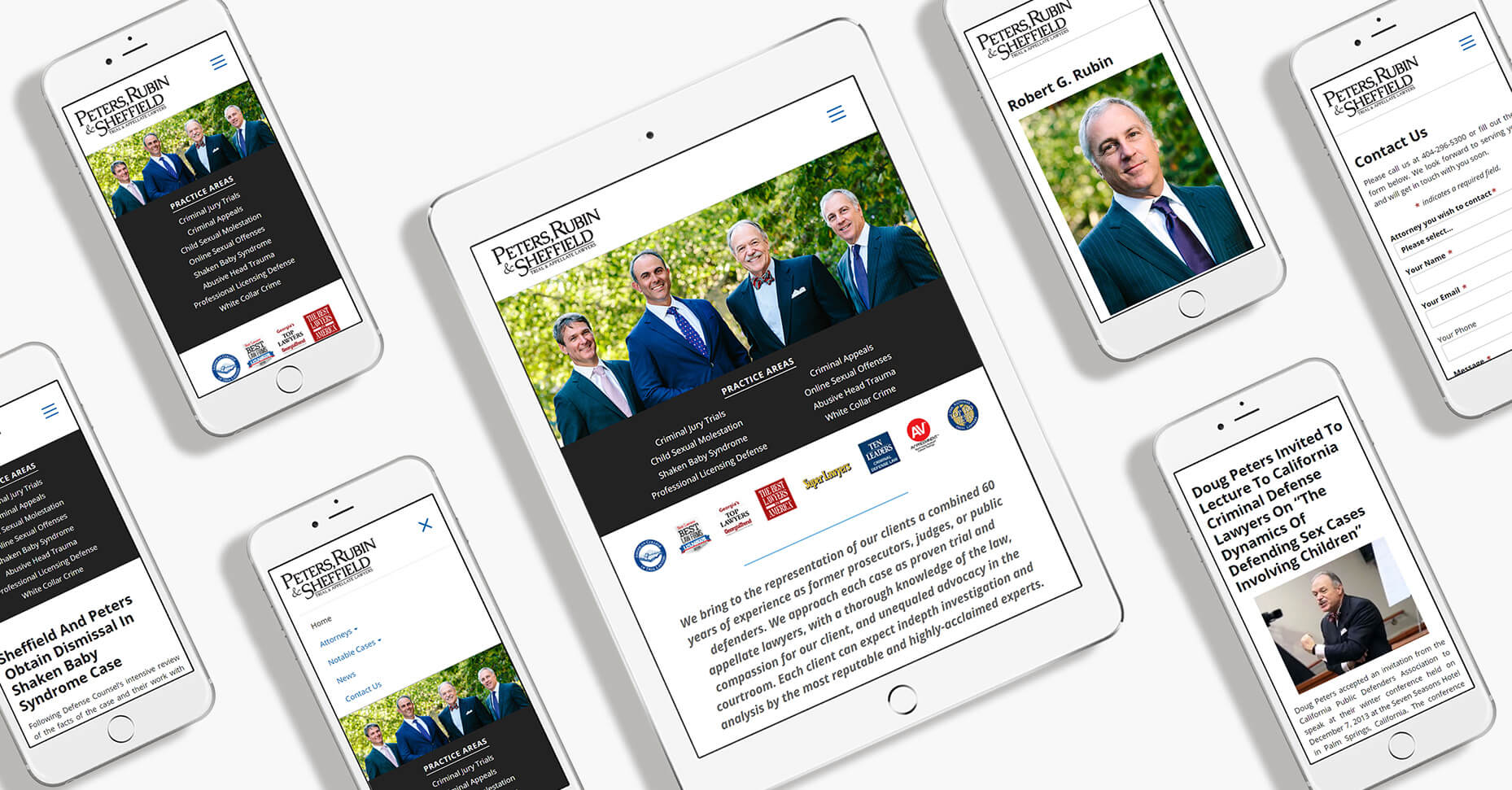 It has truly been a pleasure working with the lawyers at Peters, Rubin & Sheffield for the past five years and we look forward to the next evolution.
If you need a website for your law firm, don't hesitate to call. We would like to work with you too!
Want to find out more?
Tell us about your project and get a free quote!