You only get one chance to make a first impression.
We understand the importance of first impressions, so we approach web design from a business perspective. We study your business, your customers and your competition and develop a web design strategy that will maximize your return on investment. Today, most people's first contact with your business is online. You only get about half a second, during which your website must do all of the following to truly win the moment:
work on any device… desktop, tablet or mobile
load quickly
present an aesthetically pleasing and professional appearance
be intuitive and easy to use
build trust in your brand
Website Design & Development
Conversion Optimization: using website analytics to maximize your return on investment.
In order to implement a strategic plan of any kind, people must be able to find your site. We will build your website to use all the important on-page factors to influence search engine ranking.
We don't stop there.
We use web analytics to understand
how your visitors interact with your website,
how to improve your visitors' site experience, 
how people find your website,
which pages are performing best and how to improve them in order to convert customers.
With this knowledge we can strategically tweak your website to become a marketing machine!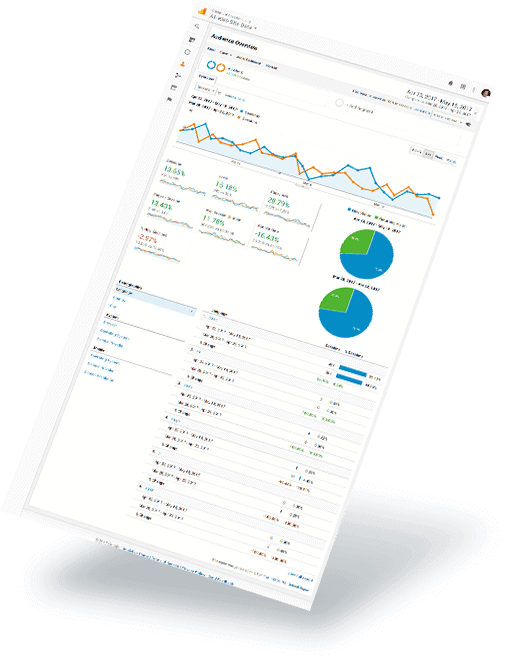 Website Promotion & Internet Marketing
Managed WordPress Hosting Done Right
After years of dealing with low-cost shared hosting services, we decided to provide our own servers, located in a secure data center in downtown Atlanta. This allows us to optimize the hosting configuration for speed and security and makes website deployment and maintenance quicker, saving our customers money over time.
On the internet, there are lots of variables outside our control, so we want to be sure we do the best with the things we can control. You may not see the server or the HTML code, but it makes a difference when it is done right.
Want to find out more?
Tell us about your project and get a free quote!