JAX Chemical Company—located in Mt. Vernon, NY—is in the niche business of selling metal finishing and polishing solutions. In business for over 40 years, their old website was not mobile-friendly. It was designed to fit on old desktop monitors that were much smaller than normal today AND it was not easy to update the site content. So, they wanted to start over. We built a responsive design website using WordPress and WooCommerce, which is easy for them to update.
Not only is it beautiful on any screen, the improved SEO had immediate benefits on their search ranking and boosted sales.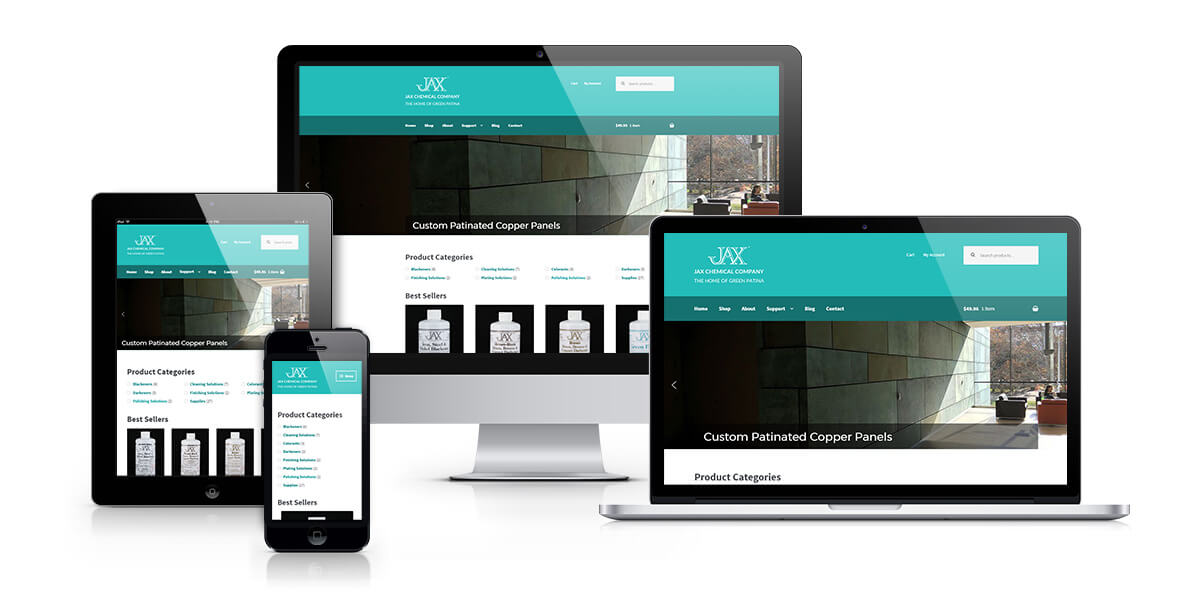 Since JAX products change the appearance of metals, we thought it was important to show images of the kinds of things craftsmen are doing with them. So we created a photo blog where they can post stories featuring these craftsmen and their work.
With over 40% of their website visits coming from mobile devices, it was critical to insure a good user experience on any device. We designed the site to be responsive and took care to layout the content in a way that would give all users quick, easy and engaging access.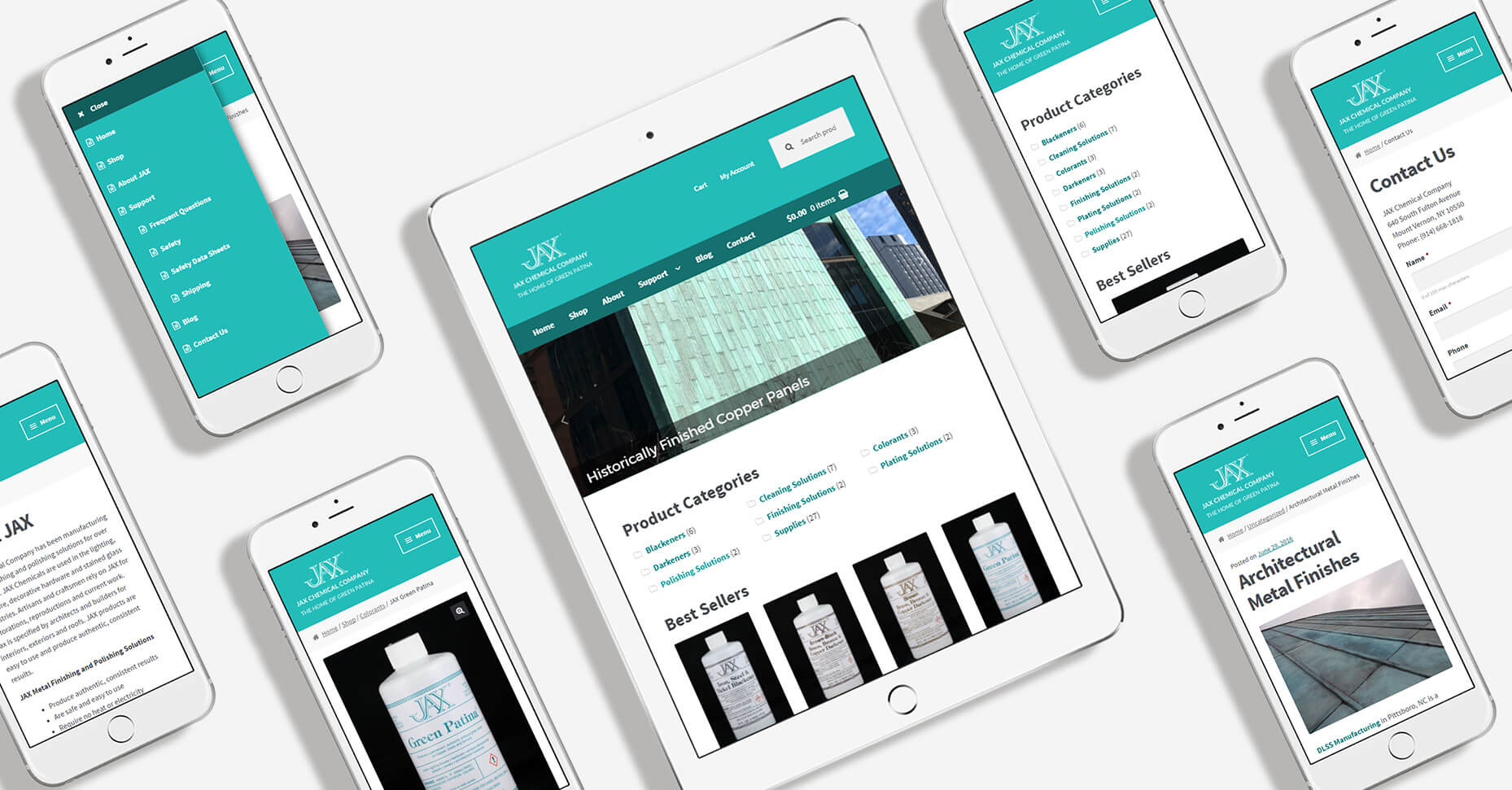 We will continue to work with JAX to add more features to the website, tweak content to improve SEO and anything else that we can do to improve their business. 
We are excited about the future with JAX and would like to work with you too!
Want to find out more?
Tell us about your project and get a free quote!